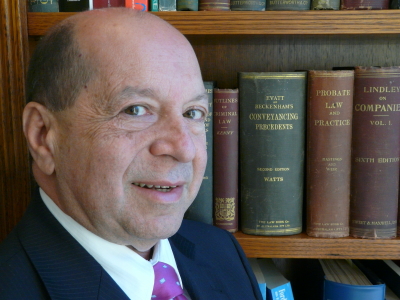 Cordato Partners
Travel Law Practice

Cordato Partners Lawyers are experts in travel law. They specialise in providing a full range of legal services to the travel, leisure and hospitality industries.


Expert travel and tourism advice

Anthony Cordato is a specialist travel and tourism lawyer and heads the travel law practice group. He is the author of Australian Travel & Tourism Law. He has an unsurpassed depth of knowledge, experience and technical expertise in travel law, leisure law, tourism law and hospitality law in Australia.

Now in its 4th edition, Australian Travel & Tourism Law contains 200 case studies which graphically illustrate the law applicable to the travel industry. The book is a resource for the travel student and anyone working in the travel industry, with chapters dealing with legal responsibilities of travel agents and tour operators, travel advertising and selling travel, booking conditions, travel insurance and the Travel Agents Act.

Click to download details and an order form

Cordato Partners act for the travel agent, tour operator, airline, hotel, and restaurant and function centres. The law has many names, including travel law, tourism law, hospitality law, holiday law, leisure law and even vacation law!

As specialist tourism lawyers, Cordato Partners provides legal services to deal with all legal issues which can arise in the course of operating a travel, leisure or hospitality business.

We are always looking for new clients in the travel industry and particularly enjoy dealing with difficult, frustrating and "too hard basket" problems.

We carry out commercial work and litigation:-

Commercial Work

Our business advisory and documentation work is specifically tailored to the travel and hospitality industries. It includes:-
Travel advertising
Tour and cruise booking conditions
Sale and purchases of businesses and franchises
Agreements to appoint travel agents, resorts, suppliers etc.
Protection of copyright and trade marks
Tourism employment law and HR support
Travel websites
Leases, property sales and purchases
Litigation – (Court work)

We have full experience of acting for the travel industry (and the occasional consumer) in holiday law disputes in both Australian and overseas Courts.
Disputes between travel agents, wholesalers and airlines
Travel consumer claims
Air travel passenger claims
Enforcing contractual indemnities
Warsaw and Athens conventions
Overseas and interstate claims
Personal injury claims
Travel compensation law
Travel insurance law
Defending class actions
Hotel and resort guest claims
We maintain a commercial approach to litigation in that we believe that a commercially negotiated settlement is often better than a day in Court. We will advise you of the likely costs of any legal action in a timely and sensible manner.

Hot topics - view this info

Click here for more information on the following subjects:-
What is the law for Airbnb style rentals in Sydney / NSW?
From 2019, new laws will apply to anyone renting their property for short-term rentals in Sydney / NSW
Meriton in trouble for filtering out negative guest reviews. The long arm of the law has caught and fined Meriton Suites for manipulating reviews posted by its guests on TripAdvisor, a leading travel and hospitality website.
NSW gives the green light to owner-occupiers and investors to rent houses and home units for short stay (Airbnb style) rentals
Dreamworld tragedy highlights legal Duty of Care for theme park guests
NSW Government favours tourists over residents in its short-term holiday letting policy
If a travel agent books an international flight, are they legally liable if they fail to advise the visa requirements for the flight destination?
Is lunch included in my all-inclusive tour price?
Australian domestic airlines agree to an 'opt in' model for extra charges
Why easy legal compliance is making Airbnb attractive for property owners in Australia
Airbnb is empowering Boutique Hotels and B&Bs
There's no longer any Travel Agents Licensing in Australia
The Publican, the Patron, the Drinks and the Punch
Can you rely upon credit card travel insurance for overseas travel?
Are you thinking of setting up as a Tour Operator?
Are you a target for consumer claims?
Travel insurance
The hazards of Air travel
The Hazards of Travel Insurance
More travel insurance pitfalls
Visas and passports can be costly!
Just how suitable is that tour?
It pays to double check availability!
Now sit back, relax and enjoy the flight! - a case about aircraft seating
Has another business started using your name? What can/must you do to stop them?
We also offer a full service property practice.